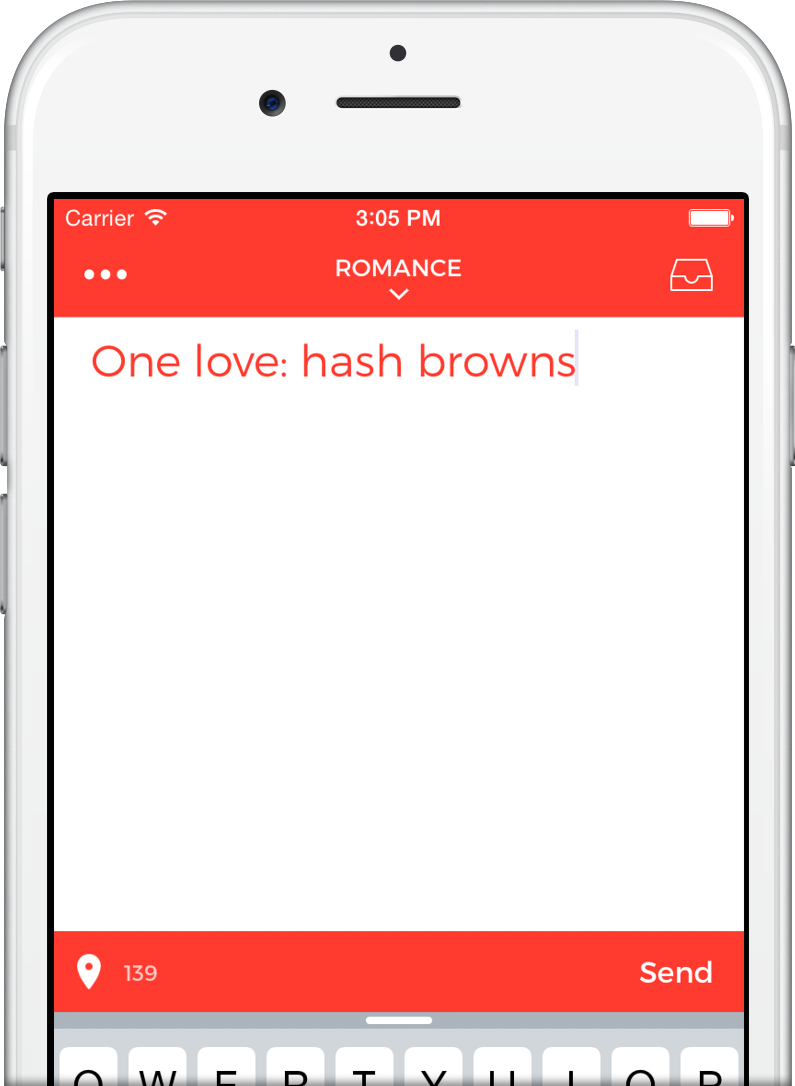 Thoughts
Murmurs are random thoughts you have throughout the day, whether they're funny, boring, happy or sad. When you just need to share, send a murmur about whatever you're thinking!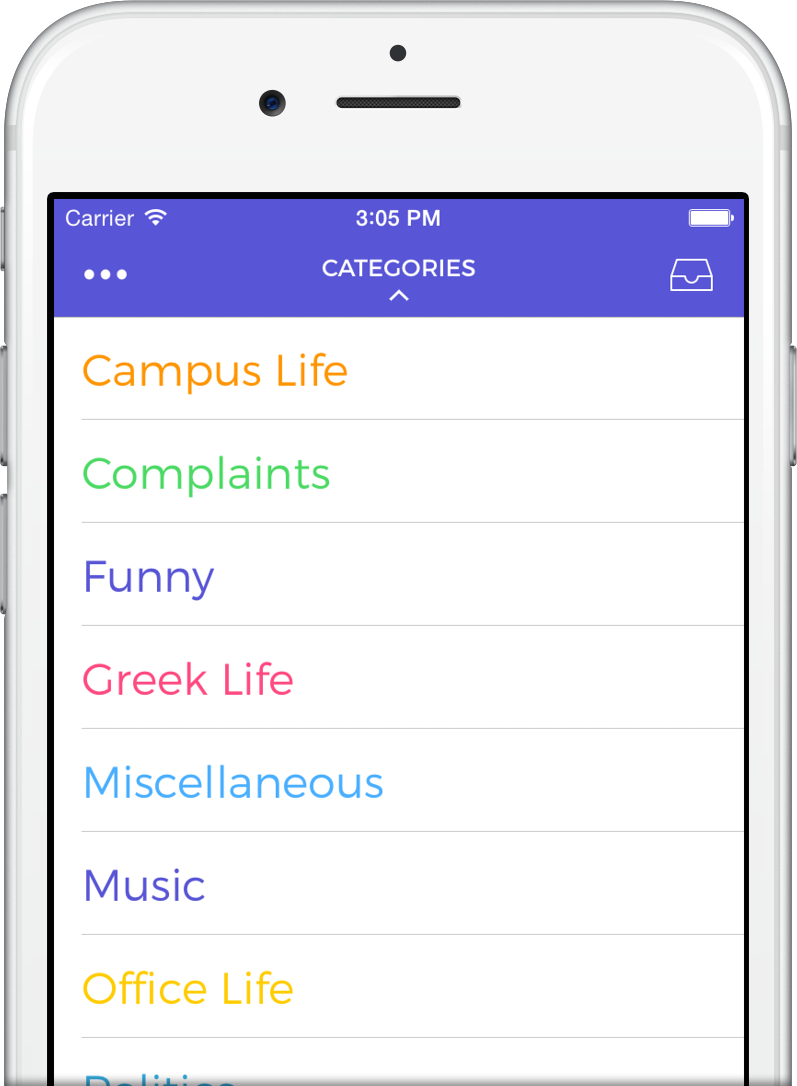 Categories
When you send a murmur, you get one back from the same category. Complaining about your awful day? Sympathize with someone else's problems too! Feeling romantic? Send a romantic thought and get one back.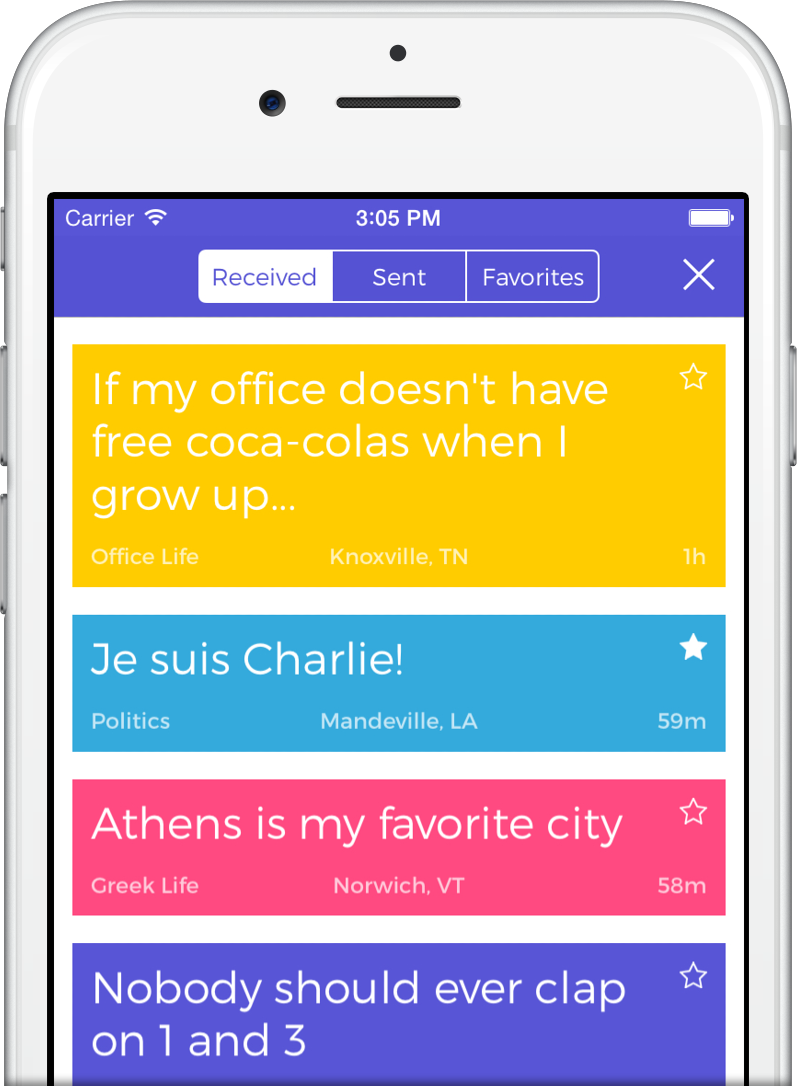 Anonymous Location
If you choose to do so, you can share your location when you send your murmurs. Then you get to see where the murmur you receive came from! Maybe you'll feel connected with someone from across the country.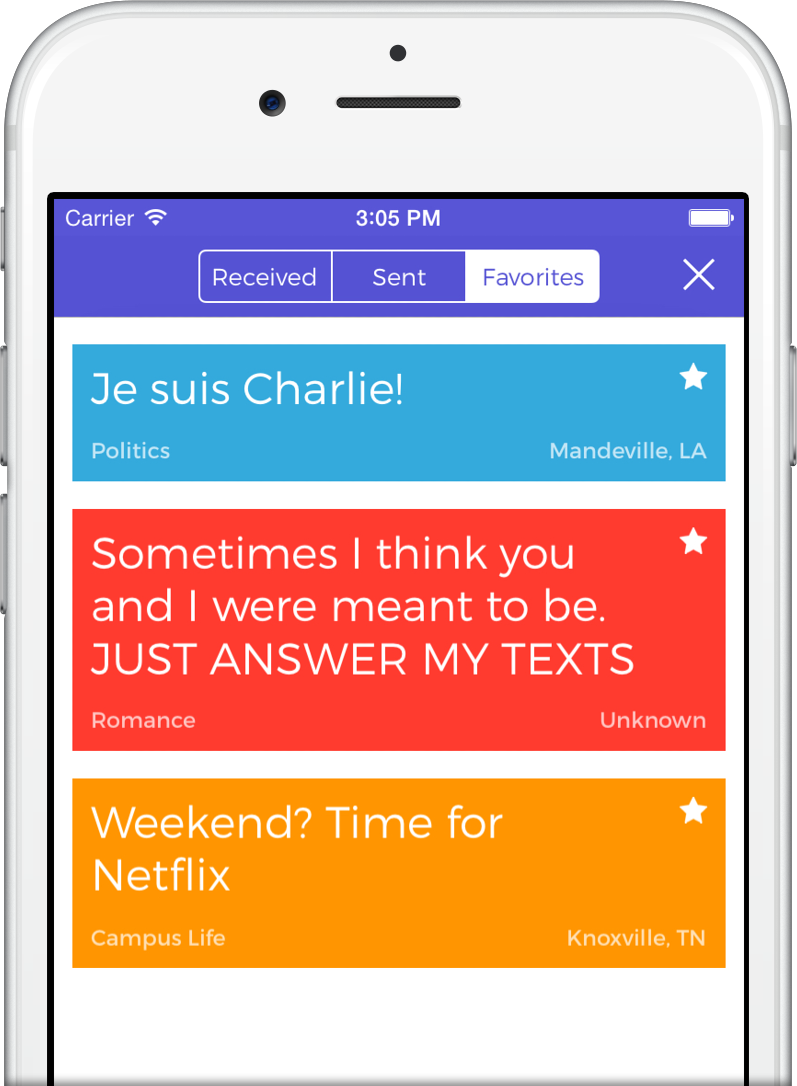 Favorites
Murmurs expire 1 hour after you receive them. But what if there's a really funny joke you want to share later? With favorites, you can save up to 5 murmurs that won't expire.